Best Shopping Credit Cards
in Malaysia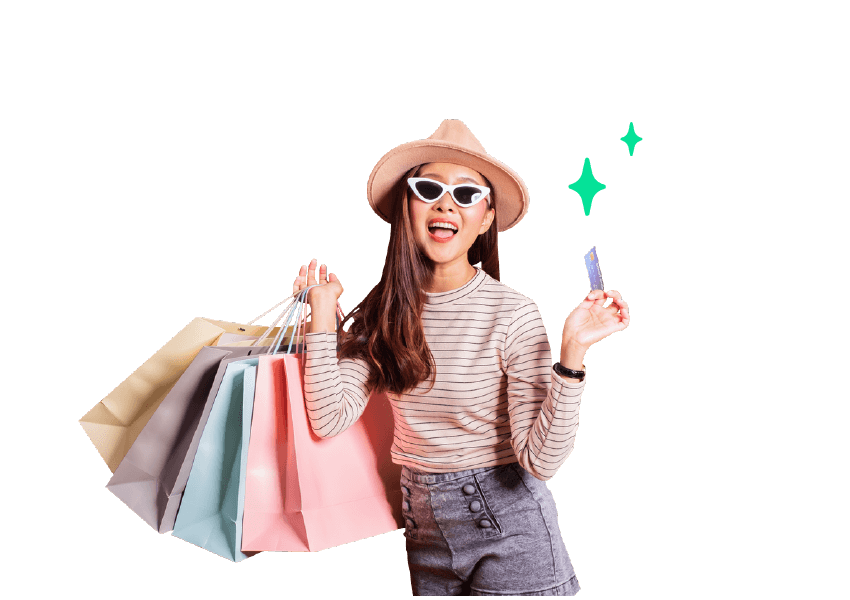 We found 14 credit card(s) for you!
Here's some popular credit cards for your reference!
Up to 8x Reward Points from overseas spend, up to 5x Reward points for local mall shopping spend with complimentary Plaza Premium Lounge Access
Great cash rebates with 10% cash back on monthly interest charged, a 5% cash rebate on online spending, and 2% cash rebate on all retail spending!
Be rewarded with cashback of up to 10% on grocery transactions at selected merchants, and earn a complimentary access at True Fitness too!
Up to RM900 Cashback* and 8x Bonus Points
* Terms and conditions apply
Up to RM900 Cashback* and 8x Bonus Points
* Terms and conditions apply
Get up to 8% cashback everyday on your  petrol, groceries & e-Wallet spending! 
5% cashback on petrol and grocery spend
Earn up to 5X Shopee Coins on Shopee, Dining, Entertainment and Contactless Payments
Up to 8x TreatsPoints from petrol spending at PETRONAS and groceries
Be rewarded with up to RM1265 CashBack*
* Terms and conditions apply
Best Air Miles Conversion Rate: 5000 Treatspoints for 1000 Air Miles
With this card, you earn up to 5% cashback on petrol, and other retail transactions with select merchants !
Earn 1% cashback for all purchases
Receive up to 2x BSN Happy Reward points with all retail spending, and get complimentary Travel Accident insurance coverage of up to RM100,000!
Other Credit Card categories
Prefer to talk to our customer care agents?
How do you apply
for a credit card online?
Step 1
Use our Credit Card Smart Search to find a list of cards that fits your needs! Choose the one you are interested in.
Step 2
Once you fill in your contact details, we will call you to help you apply!
Read more
about Credit Card