Best Credit Cards
Compare. Apply. Earn rewards.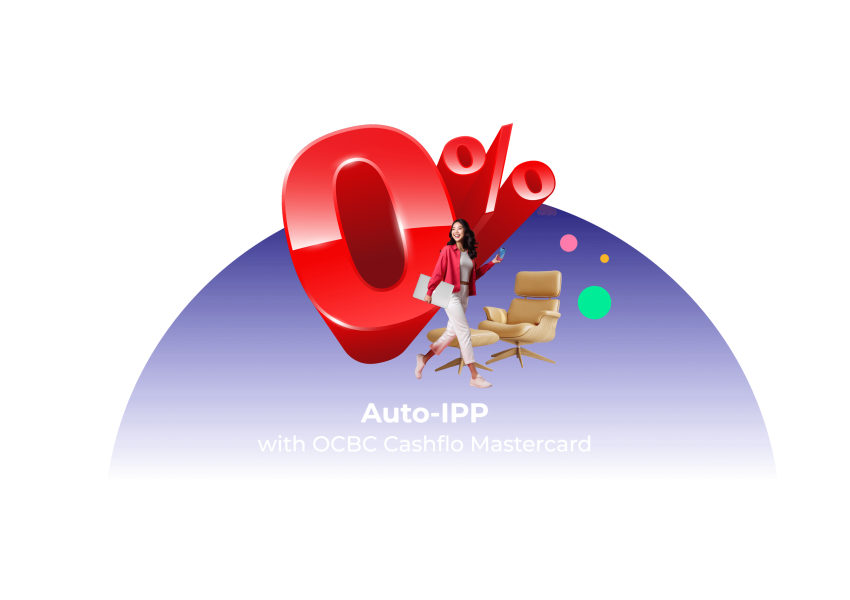 We found 40 credit card(s) for you!
Based on the most popular cards on our site.
Here's some popular credit cards for your reference!
Last updated: Dec 5, 2023
Other Credit Card categories
Prefer to talk to our customer care agents?
How do you apply
for a credit card online?
Step 1
Use our Credit Card Smart Search to find a list of cards that fits your needs! Choose the one you are interested in.
Step 2
Once you fill in your contact details, we will call you to help you apply!
Read more
about Credit Card
FAQs
Credit Card in Malaysia
Credit cards in Malaysia work similarly to personal loans. When you make a payment using one, you are essentially "borrowing" money from the card issuer. By the end of each month, you are expected to repay the amount you've "borrowed". Failure to do so would see you being charged an interest on your unpaid amount.
A credit card is a card issued by a bank that allows its owner to pay for goods and services with merchants that allow card payments.

The way it works is that each credit card has a set limit of funds (credit) that you can access through the card, which you can use in advance to purchase goods and services and pay back the funds at the end of the month or according to the repayment schedule with or without interest charges.

There are various types of cards, each with different privileges and functions. In Malaysia, these are the major categories of credit cards you can consider applying for:

Rewards credit cards: These cards give you reward points for purchases made using your credit card. Reward points are redeemable for gifts, vouchers, and other benefits.

Cash back credit cards: These cards return a percentage of what you spend on the card each month. The value of this cashback depends on what you're buying, as each card caters to a certain type of lifestyle.

Low interest: These cards offer lower interest rates compared to conventional cards.

Travel credit cards: These cards give you air miles with partner airlines for selected purchases. Miles are redeemable for travel-related privileges, such as air tickets, and seats upgrades with participating airlines.

Petrol credit cards: These cards offer petrol-related benefits, such as cash rebates or extra reward points on fuel and spending at petrol kiosks.

Dining credit cards: These cards offer discounts and promotions for various restaurants and eateries.

Shopping credit cards: These cards offer discounts and promotions from various shopping outlets and stores. Some shopping credit cards also cater to online shopping as well.

Premium: Premium cards offer promotions and privileges that focus on higher-end products and services, such as golfing, fine-dining and exclusive clubs.

Islamic credit cards: These are credit cards which are compliant with Islamic law or Shariah. Islamic credit cards are easy to identify because they usually have the "-i" suffix in their names.

The benefits of having a credit card include:

1) An opportunity to build a good credit history
2) Convenient and easy to track your purchase history
3) You can get cash advance in emergencies

And many more.

There are many ways for you to apply a credit card. Some can be applied by calling into the customer careline of a specific bank, and some can be applied on the website of a specific bank.

However, if you're looking for an easy way to apply for credit cards, why not apply right here.

The main requirements for credit card applications in Malaysia is

Age,

Malaysian nationality, and
minimum income requirements.

To check if you qualify for a credit card, you can go to this page and check the requirements needed for any listed credit cards.

The documents needed for an application are different depending on which credit card you want.
However, they will usually ask for:

A copy of your MyKad (both sides)
Your payslips from the last three months or,
Your latest bank statements from the last three months or
Your EPF statements from the last three months or,
If you are self-employed, your latest Borang B/BE with LHDN acknowledgement.

Different credit cards have different minimum salary requirements, so the best thing you can do is look for a credit card that has a minimum salary requirement that you can meet.

Card holders are generally required to make a minimum payment of 5% of your monthly bill (or a minimum of RM50).

No, you cannot use a credit card to get a cash advance.

No, you cannot use a credit card to transfer or withdraw money.

Some retailers will offer installment plans for your credit card purchases. In this case, you will be allowed to pay for your purchase through monthly payments.


These payments will be reflected in your credit card statement, which you are required to pay off at the end of each month.

In Malaysia, credit card holders with income of RM36,000 or less in a year are restricted to a maximum credit limit of twice of his or her monthly income.

For example: if your monthly income is RM2,000, your credit limit would be a maximum of 2 × RM2,000= RM4,000. Credit limits for those earning above RM36,000 are determined by the card issuers.

It is very difficult to get a credit card with a low credit score. We recommend you to instead focus on improving your credit score before trying to get a credit card.


Check your credit score here for free.

Interest rates for credit cards in Malaysia commonly range between 13.5 – 17.5% p.a. You might be charged a higher interest rate if you have a history of missing payments on bills and loans, or other credit cards. If you have a low credit score, this may also affect the interest rate you are charged.


Check your credit score here for free.

You can hold any number of credit cards from a maximum of two (2) card issuers if you are a qualified cardholder with an annual income of RM36,000 or less. There are no limitations on the number of cards and card issuers if your annual income is above RM36,000.

Some of the factors that you need to compare include the Annual Percentage Rate (APR), the minimum repayment amount, the annual fee, other charges, and other factors.

If you want an easy way to compare different credit cards, then why not have a look at our credit card page right here!

The best credit cards in Malaysia is different for each person, as it depends on what you want and what you're looking for from your credit cards.

If you want to compare and find the credit card that is best suited for you, you should try looking at our credit card comparison page.

The best credit card for you depends on what features and benefits you are looking for from your credit card. Different credit cards come with a different features and benefits, so the first step for you will be to determine which features and benefits will be the best option for you.

You will be charged a penalty of 1% of the unpaid amount on your bill (or a minimum of RM10) if you miss a payment. This amount is cumulative, so it will add up over time.