RHB Easy-Pinjaman Ekspres: Quick Approval But High Interest Rates
Consider the RHB Easy-Pinjaman Ekspres if you need urgent financing. This plan offers a quick loan approval of within 24 hours and on-the-spot disbursement.
However, it does have relatively high interest rates. It also charges a 0.5% stamp duty fee on your loan amount, as well as additional fees if you settle your loan early.
Best for: Those looking for a quick-approval loan with low income requirements.
RHB Easy Personal Financing key features
| | |
| --- | --- |
| Interest rate | 8.18% p.a. - 13.45% p.a. |
| Loan amount | RM2,000 to RM150,000 |
| Loan tenure | Up to 7 years |
| Approval duration | Within one working day |
| Income requirement | RM1,500 monthly gross income |
| Age requirement | 21 - 55 |
| Linked bank account required | Yes |
| Insurance | May be required depending on bank's approval |
Rates
Source: RHB
RHB Easy-Pinjaman Ekspres' interest rates start from 8.18% p.a. to 13.45% p.a. But the lowest rates are only applicable if you borrow between RM100,000 and RM150,000. Smaller sums, such as below RM50,000, could mean dealing with interest rates of over 11% p.a.
These rates are higher compared to other plans in the market, especially if you are a government servant, as some loans have low interest rates that are exclusive for the public sector. For example, these personal financing plans have lower interest rates than RHB:

However, compared to these plans, RHB Easy-Pinjaman Ekspres does have the fastest loan approval duration. So even with its higher rates, it could make sense if you need financing urgently (and you're sure you can cover the repayments).
Fees
Like most personal loans on the market, it charges a 0.5% stamp duty fee on your approved loan amount and a late payment penalty of 1% on your outstanding payment.
Another thing to note is that this loan has a lock-in period of six months. This means that if you settle your loan early during this period, you will be charged an early exit fee. This would be RM100 or 1% of your total loan approved, whichever is higher.
We like
Fast approval. RHB Easy-Pinjaman Ekspres has a fast approval duration of within one working day.
Low minimum income requirements. You just need a minimum income of RM1,500 a month to qualify for this loan.
Flexible tenures. You can choose a tenure of within one to seven years.
No guarantor or collateral. Like most personal loan or financing products out there, you don't need a guarantor or collateral to qualify for RHB Easy-Pinjaman Ekspres.
Things to consider
High interest rates. Interest rates start at 8.18% p.a. Many personal financing plans in the market have lower starting profit or interest rates.
You'll need to pay a 0.5% stamp duty, as well as early exit fees if you settle your loan early.
Linked bank account. You may need to open a bank account with RHB Bank or RHB Islamic Bank for the loan amount to be credited to your account.
How to qualify for RHB Easy-Pinjaman Ekspres
To qualify for this loan, you must meet these requirements:
21 to 55 years old
Malaysian citizen
Minimum of RM1,500 gross monthly income
Employed in the private sector, or self-employed
You must also provide these documents:

Employed
Self employed
One of the following:

● Latest 1-month salary slip
● Latest EPF statement with 18 months' contributions
● Latest 3 months' savings account activity/current account statements
● Copy of current and valid Business Registration Card (minimum two years in business)
● Latest six months' bank statement
● Latest B/BE Form with validated payment slip/receipt to LHDN
RHB Easy-Pinjaman Ekspres' minimum income requirements are relatively low – other personal financing products generally ask for a monthly income of at least RM2,000.
But if you don't meet RHB's income requirements, you still have other options. For example, Bank Rakyat Personal Financing-i Public Sector and JCL Personal Loan both accept applicants with monthly incomes of RM1,000 a month.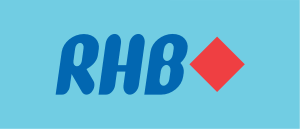 Financing of up to RM150,000
Fast loan approval within one working day; min RM1,500 income
Leave your comment