Balance Transfer Credit Cards
Compare. Apply. Earn rewards.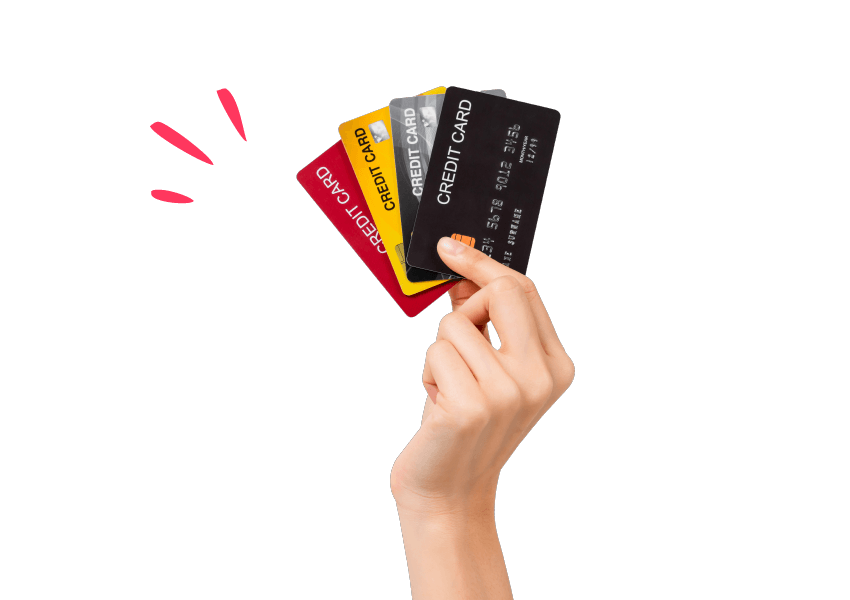 We found 3 credit card(s) for you!
Here's some popular credit cards for your reference!
Enjoy cashback and exclusive rewards with a minimum RM300 spend whilst enjoying up to 5x TreatsPoints on your weekday spend.
Redeem accumulated Happy Points for BIG Points, Enrich Points, exciting gifts, retail vouchers and so much more.
Get complimentary Plaza Premium Lounge access, on top of 2x Bonus Points rewarded from all overseas retail spending! 
Last updated: Oct 2, 2023
Other Credit Card categories
Prefer to talk to our customer care agents?
How do you apply
for a credit card online?
Step 1
Use our Credit Card Smart Search to find a list of cards that fits your needs! Choose the one you are interested in.
Step 2
Once you fill in your contact details, we will call you to help you apply!
Read more
about Credit Card
FAQs
Balance Transfer Credit Cards in Malaysia
From 2005 to 2012, 5% of bankruptcy in Malaysia is caused by credit card debts. Though 5% is not a huge piece of the pie, this statistic can definitely be lowered if credit card users are educated with knowledge on how to manage their finances well. A good pay master knows that a credit card does not necessarily create bad debt and in fact, can be leveraged upon. However, credit card holders that have defaulted in payment and have accumulated a substantial amount of credit card debts can heave a sigh of relief to know that there is a preventive measure to avoid their debts from spiraling. This preventive measure offered by banks is called a Credit Card Balance Transfer.
To put in layman's terms on what is a Balance Transfer Credit Card, a Credit Card Balance Transfer process allows a credit card debtor to transfer his existing debts on a credit card to another credit card of another bank. The new bank that the debtor transfers the debt to will usually offer lower interest rates compared to the debtor's original bank. It is important to note that this low interest rates are applicable only for a specified period of time.

Banks use Balance Transfer plans as a competitive advantage when competing with other banks. Balance Transfer plans can be used to entice customers of a rival bank to come over. Debtors can rejoice in such competition as it means that they get the liberty in picking from an array of Credit Card Balance Transfers in Malaysia that offer low interest rates. This aids them in significantly reducing the burden of paying off credit card interests charges.

The ideal Balance Transfer Credit Card is different for everyone. But, there are a few general pointers that can assist a debtor when selecting his best Balance Transfer Credit Card in Malaysia:

1) Transferred amount

It is crucial to find out the requirements by the banks before a debtor transfers his credit card debts. Different banks have their own terms and conditions; some banks require a minimum amount to be transferred whilst some banks require the transferred amount to be fully paid off by a certain time period.

A debtor should only proceed with his selected Credit Card Balance Transfer plan after being sure that the terms and conditions are complementary to his credit situation.

2) Interest rate and tenure

This is perhaps one of the most important attributes of when picking a Balance Transfer Credit Card in Malaysia. A rule of thumb in selecting a Balance Transfer Credit Card in Malaysia is to pick the one with the lowest interest rates. Due to the competitive nature of financial products, debtors will be able to find 0% Interest Balance Transfer Credit Card in Malaysia (sometimes known as 0 Balance Transfer Credit Card)!

However, such low interest rates usually come with a catch and the rates are applicable only to a time frame. Most common 0 Balance Transfer Credit Cards are limited to 6 or 12 months. Meaning to say, debtors will be able to transfer their debts to a 0 Balance Transfer Credit Card and the transferred amount will not be charged interest for 6 to 12 months!

3) Overall credit card attributes

Tempted by low Balance Transfer interest rates, debtors usually neglect the overall attributes of a credit card. Besides the low interest rates offered, a debtor should also consider the credit card's overall attributes before getting his new credit card. A credit card can be maximized to its fullest potential when the user takes into consideration other attributes like cash back, reward points and waiver of annual fees.

It is safe to say that the ideal Credit Card Balance Transfer plan in Malaysia is one in which matches the debtor's needs, according to the three qualities above.

A debtor should be aware of the following points before transferring their balance to a different credit card.

1) Credit Card Limit

There is usually a cap that a debtor can transfer to another credit card. This cap depends on the credit limit of the new credit card. To illustrate; A debtor has RM10,000 debt in Credit Card A and the credit limit in the new card, Credit Card B, is only RM8,000. The debtor can only transfer a maximum of RM8,000 from his Credit Card A to Credit Card B.

2) Processing fee

Certain credit cards allow Balance Transfers at no fee charged but there are also banks that would charge a transfer fee or processing fee. Such fees are usually a percentage of the transferred amount. The fees might not be a huge dent to one's wallet but it is definitely something to take note of to avoid surprise charges.

3) Closure of old account

It is a misconception that a Balance Transfer process automatically closes the account of the old credit card. This is not the case and a credit card holder will need to manually deactivate the old credit card if they do not want to use it anymore. It is advised for credit card holders to ring their banks and cancel their old credit cards to avoid unnecessary charges like GST charges and annual fee charges.