Here's How Debt Consolidation Can Help You Reduce Your Interest Payments
Dealing with debt can be tough. It's easy to feel overwhelmed when you're struggling with credit card debt, personal loans and high interest charges. But there's a repayment strategy that could help – here's where debt consolidation comes in.
What is debt consolidation?
Debt consolidation means combining your existing high-interest debts (such as credit card debts) under a single loan.
But why would anyone who's struggling with high-interest debt take on more debt? Well, when you combine your debts under a loan with a lower interest rate, you get to save money on interest payments. This lowers your monthly repayment and gets you out of debt faster.
Besides that, having just one loan to deal with can be more convenient. Instead of keeping track of multiple debt payments with different due dates, interest rates and minimum payments, you'd just have to deal with one monthly payment.
How does it work?
Let's take a closer look at how debt consolidation works. Let's say that you have multiple existing debts that total RM65,000.
Example: existing debt
| Debt | Balance | Interest rate (p.a.) | Monthly repayment |
| --- | --- | --- | --- |
| Credit card A | RM13,000 | 18% | RM650 |
| Credit card B | RM16,000 | 18% | RM800 |
| Credit card C | RM17,000 | 18% | RM850 |
| Personal loan (two-year tenure) | RM19,000 | 13.45% | RM1,005 |
| Total | RM65,000 | 16.78% | RM3,305 |
In this scenario, you would need to pay RM3,305 every month to clear off all your debts. If you take two years to pay them off, you would pay RM11,538 in total interest.
Here's what happens if you consolidate your debt under a personal loan with an interest rate of 4.99% p.a..
Example: consolidated debt
Existing debt
Consolidated debt under
a new loan (two-year tenure)
Total balance
RM65,000
RM65,000
Interest rate (p.a.)
16.78%
4.99%
Total monthly repayment
RM3,305
RM2,979
Total interest payable
RM11,538
RM6,487
Interest savings
RM5,051
In this scenario, consolidating your debts under a loan with a 4.99% interest rate p.a. could save you RM5,051 in interest.
How do you consolidate your debts?
Two common ways of consolidating your debt is through a personal loan or a balance transfer:
Personal loan
Taking out a personal loan to consolidate your debts can be a good choice, as most loans have flexible tenures and borrowing limits.
Pros
Flexible tenure. Personal loans typically allow you to take a tenure of one or more years . Choose a shorter tenure if you're confident that you can handle the larger monthly payments, or choose a longer tenure if you need to stretch payments to fit your budget (but keep in mind that you may pay more interest).
Fixed payment schedule. A personal loan's fixed monthly payments can make it easier to budget for. However, it can be a downside if you prefer the flexibility to choose how much you want to repay every month.
High borrowing limit. You can borrow up to hundreds of thousands of ringgit (subject to the loan, your credit score and income) with personal loans. This makes it useful to consolidate large amounts of debt.
Cons
No 0% promotional period. Unlike balance transfers, personal loans don't offer a 0% interest rate period. You'll always have to pay interest with a loan.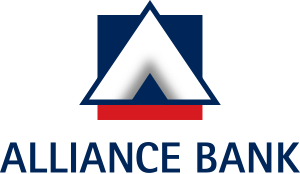 Interest rates starting from 3.99% p.a.
Consolidate your debts with low interest repayments
Balance transfer
A balance transfer loan is when you transfer your debts on an existing credit card to another credit card at a new bank at a lower interest rate.
Pros
0% interest rate. Some balance transfer credit cards allow you to transfer your debts at 0% interest rate p.a. But the 0% is only applicable during a promotional period (e.g. three months, six months or 12 months). This means that you pay no interest at all on your debt during this period.
Low interest rate. Some cards don't offer a 0% rate, but they may offer low interest rates (e.g. 4.5% p.a.).
Cons
High upfront fee. Some cards charge an upfront fee of up to 3% on your balance. A 3% upfront fee means that if you transfer RM10,000, you'll have to pay RM300 in fees.
0% or low interest rate is applicable for a certain period only. If you don't repay your debts during the zero- or low- interest period, you'll have to pay the credit card's regular interest rate. This can be around 18% p.a., which is quite high and can worsen your debt situation.
No fixed repayment schedule. With credit cards, you can choose your own repayment amount as long as you meet the minimum repayment of 5% or RM50 a month (whichever is higher). But you wouldn't want to just meet the minimum repayment, as this means incurring more interest and staying in debt for longer. You'll need to be disciplined enough to repay your debts on time.
Personal loan vs balance transfer for consolidating debts
In short, a balance transfer can be useful if you are certain you can pay off your debts during the low-interest or 0% promotional period. But if you have large debts that you need to stretch out over a few years, a personal loan could be better.

| | Personal loan | Balance transfer |
| --- | --- | --- |
| Interest rate | Starts from 3.99% p.a. | Starts from 0% p.a. during the first 3, 6, or 12 months; around 18% p.a. after |
| Tenure | 1 - 10 years | 3 - 12 months |
| Repayment | Fixed monthly payment depending on tenure, loan amount and interest rate | Minimum 5% or RM50, whichever is higher; you can choose to repay more |
| Best for | Medium-term or long-term debts; larger amounts of debt. | Short-term debt; smaller amounts of debt. |
When should you consider consolidating your debts?
Debt consolidation makes sense during these situations:
If consolidating saves you money. Before you take up a loan, add up all your debts and calculate if consolidation will actually save you money. If the interest rate of the loan isn't low enough, you may not enjoy any interest savings.
If you can afford your new loan repayments. When you consolidate your debts, you'll still have to plan to pay off your debt. But if you can't meet your repayments even after consolidation, it won't help your finances.
It's not always the right solution
While consolidating your debt can help you save money and pay off debt faster, it doesn't automatically solve your debt woes. The onus is still on you to make regular monthly repayments on your new loan.
Besides that, it won't fix the problem that led you to debt in the first place. Some causes of debt – such as the high cost of living or medical expenses – are unavoidable. But if your debt issues are due to uncontrolled spending, you'll need to adjust your spending habits before consolidating.
If debt consolidation isn't for you, consider engaging with the Credit Counselling and Debt Management Agency (AKPK). It's an agency set up by Bank Negara that offers Malaysians free financial advisory and debt management services.
Leave your comment