9 Most Common Reasons Malaysians Are Broke In 2017
According to reports, Malaysia's spending appetite is poor, with the year-to-year growth of retail sales in the last quarter of 2016 at 0.3%. This is 1% down when you consider the last quarter of 2015 was at 1.3%.
To top that off, many businesses are closing down this year, including banks and big name brands. These are all signs that Malaysians are tightening their belts and as a result, the businesses are struggling to make ends meet.
However, there are still many Malaysians who are unwittingly wasting their money.
To begin, please allow this humble Malaysian to share with you some truth bombs. Because no matter how hard we try, there's always something that is draining our money. At the end of the month, we are still left to wallow with little to no remnants of our income.
So here are the top 9 things Malaysians wasted their money on in 2017:
Truth bomb #1: Smartphones and gadgets
Try as we might, Malaysians can never resist the call to buy new technology. According to market researcher GfK, we spent RM6.8 billion on smartphones from March 2016 to February 2017.
Well, this can be seen as a waste if you're buying smartphones you can't afford or changing your phone when it is still in good working condition. The article was pretty positive in the outlook of Malaysians buying more in the future, but considering the number of Malaysians struggling financially, this is a dangerous tightrope to be on. Let's just hope this boon doesn't get any special treatment. *cough*more tax*cough*
How to avoid wasting your money on smartphones? Don't change your phone just because there is a newer model launched. Think about the longevity of your gadget when you are making your purchase and make the most out of it before you decide to switch.
Truth bomb #2: Online shopping
Physical shops may be closing down, but it looks like online shopping is here to stay to cater to our need for convenience. With more people owning smartphones, there's been a 38% growth in online spending in the first six months of last year, with Gen-Y spending 1.4 times more than other age groups.
The trend is rising so much that it's putting some youth into debt and at risk of bankruptcy. Out of all the respondents in the Asian Institute of Finance (AIF) study, 37% has sought financial advice from a professional planner and 26% with a financial adviser.
"I can't help it! It's so easy to buy something and the offers are too good to resist!" we cry (because I feel that pain too). But let's face it, online shopping was specially created to make it easier for you to spend with just a tap or a click. Even if the offer is good with promises of over 80% discounts, cashbacks and points, if you don't have the money you're bound to overspend. So Malaysians, think twice before you tap on the checkout button.
This leads to the next point…
Truth bomb #3: Credit card interest
With a 26% rise in credit card spending among 26 to 35 years old based on data from United Overseas Bank (UOB), credit card usage is definitely a concern for many Malaysians. To make matters worse, according to the AIF report, 70% of those holding credit card balances usually pay the minimum monthly payment and 45% sometimes don't pay on time!
If you think online shopping is a waste of money, you are doubly guilty if you are also late on your credit card payments!
This is how credit card interest can throw a wrench into your finances. If you have a balance of RM3,000 on your card, and you are only paying the minimum payment of RM150 in the first month, it will take you four years and four months to clear your debt. And at the end of that period, you would have paid a whopping RM825 in interest!
To combat this one, you need to know that a credit card is a payment tool for convenience, not a tool for you to spend money that you do not have. If you are unable to pay it with cash, don't buy it at all.
Truth bomb #4: Investment scams
You read about this happening in the news almost all the time. From MLM and investment schemes with a promising email offering you riches for a small fee, to scaring you into thinking your bank account is in trouble –  scammers are doing all they can to get your money. The scary part? It's actually working.
Based on this report, the VenusFX forex investment scam resulted in an RM80 million loss for 23,259 people, the JJPTR spelled a RM1.7 billion loss for all of its members. Topping it all off is an April 29 news report where Bukit Aman Commercial Crime Investigation Department said the number of cases of investment scams in Malaysia has grown to an "alarming" RM379.1 million lost nationwide from 1,883 scams between 2015 and April 2017!
So what can we do to stop this? The best we can do is to keep an eye out for anything that sounds too good to be true and don't let people manipulate your fear and emotions! It's a tough time finance-wise, but that doesn't mean you should invest your money without proper research. You can check Bank Negara Malaysia's Consumer Alert & Updates page and download a list of blacklisted companies, call your bank with their official number for verification on a possible scam and lastly, there is no such thing as guaranteed returns!
Truth bomb #5: Summonses
Within five days of launching the Automated Enforcement System (AES) and traffic offence demerit system (Kejara) this year, the Road Transport Department (JPJ) had issued 13,096 traffic summonses; 11,556 for speeding and 1,540 for beating the red light. With summonses for speeding and beating the red light costing RM300 per summons, that's RM3.9 million in summonses owed in just five days!
But most of us wouldn't think of it much because we usually avoid paying summonses for as long as possible. For DBKL alone, there's a total of RM5.2 million unpaid compound notices since 2007!
You may be as lucky as this guy who managed to escape paying summonses for 10 years, but now that he has been caught he needs to cough up RM5,000. So eventually you will have to face paying up at some point, especially if you want to renew your car's road tax. So do your best to avoid making traffic offences, or if unfortunately, you did get a ticket, pay it early or take advantage of early bird discount of up to 50%! But by avoiding getting a summons in the first place, you may even score lower premiums for your car insurance, thanks to the latest detarrification!
Truth bomb #6: Buying a car
Yes, buying a car is a waste. But not in every case, but if you are buying a car that is outside of your affordability and without proper planning, it will totally drain your finances!
Malaysia ranked second in the list of most expensive places to buy a car, where the excise duty imposed on cars ranges from 65% to 105%, on top of the 6% Goods and Services Tax (GST).
Despite the high tax and other cost factors such as car insurance, maintenance costs and more, it's incredibly easy to get a car loan which is making almost 30,000 Malaysians bankrupt today! This is because many don't have a good grasp of their own finances and buy cars that are beyond their means – which is the fast track to bankruptcy.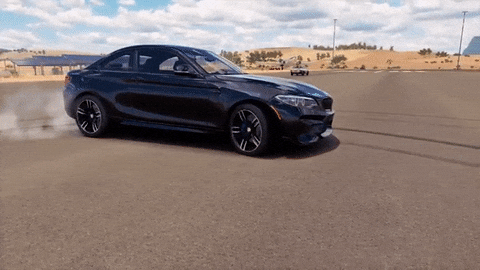 Advice? Don't buy beyond your means. This applies to everything but especially for a car. If you can get away without owning a vehicle, thebetter off you are. A car is a depreciating asset and if it doesn't contribute to your earning power, there is not much point to owning one.
Depending on where you go (especially if you're going to Kuala Lumpur) you're better off taking public transport. With the newly opened MRT fully operational and there being a 50% discount until August 31 2017, it's definitely a cheaper option to look into.
Truth bomb #7: Subscriptions
Bills are the worst, I feel you. They're the number one reason your salary is gone within the first week of getting your pay. Things like electric bill and water bill cannot be helped as it is a necessity, but let's look at the other bills, such as your broadband, online subscriptions and gym memberships.
For example, you're paying over RM200 per month for a 30Mbps or 50Mbps broadband, but you're barely at home, you don't download much and only use it for streaming. Did you know you can get a broadband subscription that's more affordable for your usage?
Do your research and you may find a better broadband subscription to reduce wastage in terms of unused broadband and your money! Same thing with mobile subscriptions, they're charging you for loads of calls and SMSes but minimal data, when you need more on that? Find out if you can get a better deal for the type of plan that you want.
Not using those online subscriptions like Spotify or Netflix much? Been skipping the gym a lot and can't keep up? It may be time to stop such services before you see more of your money gone down the drain.
Truth bomb #8: Late fees
There are many possible reasons you could have missed your payments. You could have been traveling and forgot about your due date. You may also be procrastinating your payment because you can't bear to part with your hard-earned money.
However, late payments when it comes to your home loan, personal loan or car loan can spell a disaster to your finances. You will get an extra 1% to 8% p.a. on the instalment amount in arrears. For example, let's say you missed your home financing payment by 30 days and you pay a monthly instalment of RM2,784.44. This means:
RM2,784.44 (monthly payment) x 30/365 x late interest (3.9%[Base Rate]+6.35% [Penalty Interest]) = RM23.48
Doesn't seem much? But the more you defer your payment, the bigger your arrears and the more you will have to pay back. If you fail to regularise the arrears by the end of the 60 days, the bank reserves the right to revise the interest rate accordingly.
To add on to all of this? You're getting a bad credit report, which will affect your future loan applications. You can find out more about late fees and their repercussions in one of our articles.
To stop this from happening, look into setting up an auto-billing for your account. This will ensure that your payments will always be made no matter what, and it will save you a lot more money by cutting down the hassle of making the payments in the first place.
Truth bomb #9: Food
This is a basic necessity so how is this a waste? Can you imagine living a life without food, glorious food? Definitely not! But alas, with the rising cost of food items, with some going as high as 50% more this year, it's easy to overspend on this necessity.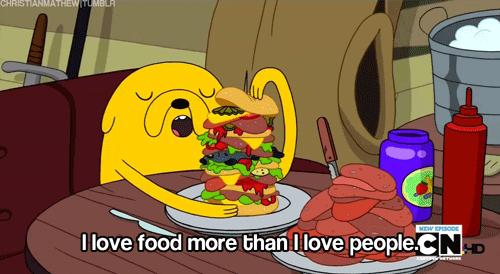 In fact, Malaysians are spending about 31.2% of their disposable income on food and food away from home, yet food wastage is at an all-time high with a wastage of 15,000 tonnes of food per day. With buffets being offered on special occasion, and eating out a boon for those who don't want to cook, lack of planning will see you wasting more money. Add on the extra GST and service charge, and you're seeing yourself spending 16% more when you eat out!
The solution? Plan your meals according to your budget. Cooking at home saves you RM2,700 of wasted food per year. Need to eat out? Opt for cheaper options, and if you're lucky find ones without the extra tax. If you're going to eat at a buffet, take only what you need and leave little to no wastage. You may think you're eating your money's worth by taking more than you can chew, but really you're just seeing money being thrown away as well.
If you are constantly dining out, it makes sense to get the right dining credit card or loyalty cards to shave as much off as possible from your dining bills.
Can we stop wasting money?
Despite there being solutions for each of the points being presented, there's no denying it isn't easy to practise them all. Who's going to spend time worrying over things like these? That money's gone and it ain't coming back!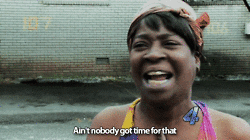 Though we still have a long way to go to getting our finances right, Malaysians have been doing pretty well in saving their money. So this list can be served as a reminder that there's still work to be done! When spending, don't just follow your heart!
Leave your comment