Starting a Business
Got an exciting business idea that could disrupt an industry? Or simply want to break free from the shackles of corporate employment? Either way, you've got an entrepreneurial itch to scratch. 
But making the right money moves as a business owner is a whole different beast than when you're an employee. If you're not careful, you could ruin both your personal and business finances. 
While you can't anticipate all the risks starting a new business entails, you can help prepare for some of them. Here are the top financial decisions you'll need to consider as you start your own business. 
How much does starting a business cost?
Every dream and goal has a price tag.
Before you kickstart your business, it's important to estimate how much your business will initially cost. The last thing you want is to be in the middle of trying to start your business, only to discover that you're short of funds. This could affect your personal finances, harm your professional network, or even incur debt you can't repay.
So before you withdraw your life's savings to invest in your new business venture, take time to find out how much you actually need.
But how do you estimate costs, when they can range anywhere from almost nothing to millions of dollars, depending on the nature of your business? For example, if you're already armed with a laptop, setting up a WordPress website to sell your goods and services costs as little as RM15 a month. On the other hand, starting a brick and mortar store like a cafe could cost you around RM240,000 in upfront costs.
This handy checklist of common business expenses can help. For each category, consider what kind of expenses you'll incur and their estimated costs.
Research. Market research allows you to understand your buyers and industry. To save on costs, you could conduct market research on your own – but if you're inexperienced, professional market research services can start from a few thousand ringgit.
Borrowing costs. If you're taking out loans to fund your business, consider how much monthly repayments you'll need to factor into your recurring costs.
Compliance. Depending on your business, you may need to sort out some legal requirements before launching. This includes business registration fees such as your Sdn Bhd incorporation fee, solicitor's fees and name registration costs. Some companies, such as Foundingbird, can help you handle all this paperwork for a one-time fee starting from RM1,449.
Premise. If your business needs a premise to operate, you'll need to factor in your monthly rent. Consider how much space you'll need, and what kind of locations are suitable. For example, a 1,600 square foot corner lot in Solaris Dutamas, Publika, will set you back RM6,000 a month. You'll also need to fork out for architectural planning, premise modifications and renovation – this could cost RM180,000 or more for a cafe, according to listings on Atap.
Equipment and supplies. Consider how much you'll be spending on necessary equipment and supplies to produce your goods or services. This would also include other expenses such as furniture and delivery vehicles.
Advertising and promotion. This includes expenses you'll spend on logo design, business cards, setting up your website, social media advertising or other forms of marketing.
Employee expenses. If you're hiring people, you'll not only need to fork out for their salaries, but also Employees Provident Fund (EPF) benefits, medical coverage, uniforms and recruiting costs.
Software and tech. This includes your business broadband plan, as well as software you'll need to manage operations.
How to get financing for your business
If taking out your life savings isn't going to cover it, you can consider other forms of funding. Here are six ways you can fund your business.
Personal loan. Personal loans generally have higher interest rates than business loans, but they're easier to qualify for. They're useful if you're starting a business that doesn't require a lot of capital, or if you need fast cash to cover emergencies.
Business loan. Business loans are suitable if you need large amounts of funding (i.e. up to millions of ringgit). The downside is that they may only lend to you if your business has been in operation for several years.
Grants and schemes. Some governments or corporations offer low-interest financing, grants or mentorship opportunities – but these can be difficult to qualify for.
Crowdfunding. This involves raising money through a pool of investors. For example, you could raise funds through platforms like Leet Capital, which connects you to a large number of equity investors.
P2P lending. This is another form of crowdfunding, whereby investors lend money to businesses in exchange for interest repayments. This can be an alternative to bank loans as they're easier to qualify for, but they charge much higher (up to around 18% p.a.) interest rates than banks.
Venture capital and angel investors. These are individuals or firms who invest in businesses that show high growth potential. They can provide large sums of funding, but may ask for equity (and a say in how you run your business) in return.

Get your business off the ground with Funding Societies. Quick approval and no collateral required
How do you manage your finances now that you're your own boss?
If you're transitioning from employment to owning your own business, you may need to make a couple of changes to your personal financial planning.
Be strict with your budget. Now that you're no longer receiving a regular paycheck, you may need to cut down on expenses until you have a steady stream of business income. This is especially important during the first year, as your business may take time to be profitable.
Set aside a larger emergency fund. A general rule of thumb is to have three to six months' worth of expenses, but you might want to consider putting aside more. Small and medium-sized enterprises (SMEs) in Malaysia have a notoriously high failure rate – 60% of them fail within their first five years. As a business owner, you'll want to make sure you can still afford necessary expenses if your venture fails or goes through rough patches.
Separate business and personal expenses. Mixing up your expenses can make it hard to keep track of your budget or file taxes later on. Consider maintaining separate business and personal bank accounts.
Remember to save. It's tempting to invest everything you earn back into the business. But remember to set aside some savings as well – you still have other financial goals to prepare for, such as your child's education or your own retirement.
Revise your will. You've likely spent a lot of time and resources on building your business, so you'll want to leave it in good hands when you're gone. Consider revising your will to include how your business will be handled when you pass away.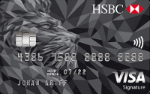 Get rewarded on your personal and business transactions, with up to 8x Reward Points on overseas and shopping, and up to 5x on online local spending and in participating major local malls
Min. monthly income

RM

6000
How to file taxes as a business owner
Ah, everyone's favourite topic: taxes! Navigating your personal income tax filing is hard enough, but it can get more confusing when you need to account for business income.
How you file your taxes depends on your business entity. That is, is your business registered? And if so, is it a sole proprietorship, a partnership, a private limited company, or another form of entity?
a) If your business is not registered
As an employee without any business income, you just need to file your taxes by filling up Form BE on the ezHasil platform.
If you do have business income, but you haven't registered your business with the Companies Commission of Malaysia (SSM) – perhaps you run a small side hustle designing logos as a freelancer – you can still use Form BE. In this case, your business income would fall under "Statutory income from interest, discounts, royalties, premiums, pensions, annuities, other periodical payments and other gains or profits" and will be taxed at your personal income tax rate.
b) If your business is registered 
When you file your taxes, you'll have to choose the right form that corresponds to your business entity. For example, if your business is a sole proprietorship, you'll have to file Form B, which is for resident individuals who carry on business.
Your tax rates will also depend on whether your business is considered a separate legal entity:
| Type of business entity | Sole proprietorship | Partnership | Company (Sdn Bhd, Bhd) | Limited Liability Partnership (LLP/PLT) |
| --- | --- | --- | --- | --- |
| Separate legal entity from its owners? | No | No | Yes | Yes |
| Tax rate | Personal income tax rate of sole proprietor | Personal income tax rate of each partner | Corporate tax rate | Corporate tax rate |
Source: IRBM; The Edge
For more information on filing your taxes as an entrepreneur, the Inland Revenue Board Of Malaysia (IRBM) offers resources on filing your taxes if you carry on a business (eg. sole proprietorship and partnerships) and if you operate a company.