Best Online Investments
Compare and Start Your Investment Journey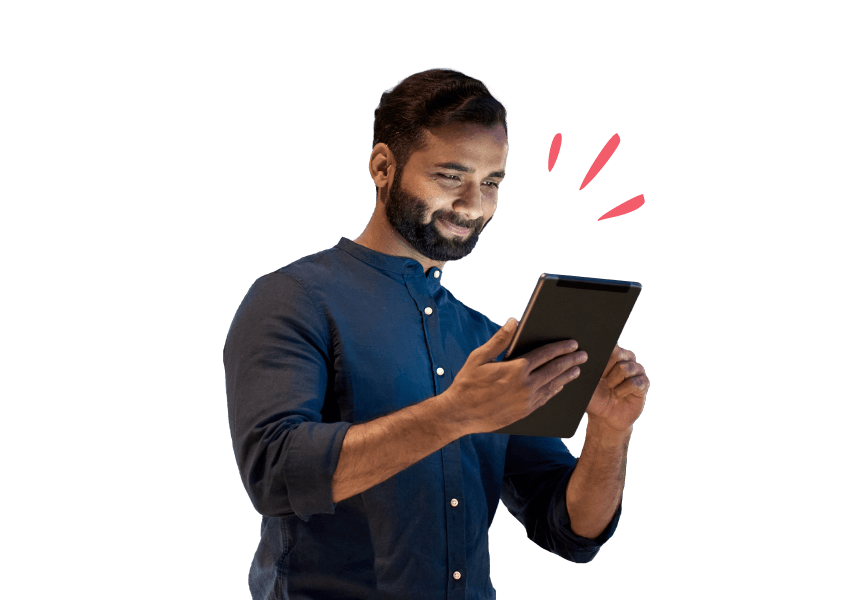 Recommended
SME Debt Investment
Enjoy guaranteed returns up to 8%* p.a.
Min. Start

RM

100
Platforms
Enjoy guaranteed returns up to 8%* p.a.
Debt Investment platform that connects investors to invest in financing provided to local SMEs. Enjoy seamless investor experience with the Auto Invest feature and allow the system to auto-allocate investments on your behalf. *Service Fee Applies

Tokenize Xchange
Min. Start

RM

100
Platforms
Grab your limited time promotion code for an instant 25% return on your first cryptocurrency investment.
Start and enjoy your investment journey of digital assets via a simple and intuitive cryptocurrency platform.

Affin Hwang Futures
Min. Start

RM

4500
Platforms
Diversify your investments and get exposure to a wide range of securities and commodities with just a small capital.
Use Futures to hedge against the market moving up or down. You can earn profits either way!
Trade a large amount of lots and enjoy up to 10x to 15x leverage to maximize the rate of return.
Earn profits in both bullish and bearish markets.

StashAway
Min. Start

RM

0
Platforms
Automatically set up portfolios based on your risk profile and financial goals. Start investing in low-cost, globally diversified ETFs and let StashAway's proprietary algorithm adjust your portfolios in reaction to market conditions.

Platforms
Annual Fee

RM1.50 or 0.025% a month
Invest your spare change from everyday purchases! Automatically round up your purchases (if you opt in) and invest the difference in local ASN unit trusts.

Wahed Invest
Min. Start

RM

0
Platforms
Create goal-based portfolios on this online Halal investment platform and invest in Malaysian, US stocks through ETFs, and sukuk unit trusts.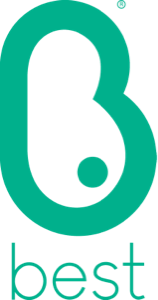 BEST Invest
Min. Start

RM

10
Platforms
Put your money in unit trusts that invest in globally diversified equity funds, sukuk and money market funds. All portfolios are also Shariah-compliant with focus on sustainable investing.

Platforms
Automatically set up portfolios, with the freedom to change the allocation of the income, growth and inflation-hedged asset classes while you invest in low-cost, globally diversified ETFs.

Platforms
Malaysia's first homegrown robo advisor allows you to invest in low-cost, globally diversified ETFs. Set up portfolios based on specific goals and your risk profile.
Limited Time Offer!

MIDF Invest
Trade and Win up to RM20,000!
Min. Start

RM

0
Platforms
- Free Trades Offer for new Sign Ups.
- Only 15 mins to open an account.
- Award-winning trading platform Powered by Saxo.
- Widest variety of more than 10,000 US stocks and ETFs.
- Offers Shariah-compliant products as approved by Shariah Scholars.
- Regulated by both Bank Negara & Securities Commission and also backed by MIDF Amanah Investment Bank Berhad.
Last updated: Sep 27, 2023
Read more
about Online Investment
FAQs
Online Investments in Malaysia
Find out more about the different types of online investments that are available for Malaysians today. Here's what you should know to get started.
Invest with SME Debt Investment now!
Get guaranteed RM10 Touch 'n Go E-Wallet reload for the first 100 who sign up and invest.
* Terms and conditions apply
Start by choosing an online investment platform. There are many platforms to choose from in Malaysia; just ensure that you do a background check beforehand to ensure that your chosen platform is licensed by the Securities Commission Malaysia.

Many online investment options do not need you to physically open a bank account although more traditional investments involving stocks will require you to open a Central Depository System (CDS) account with stockbroking companies/investment banks.

Online investment opportunities in Malaysia include:

Amanah Saham Bumiputera (ASB)
Blue chip stocks
Cryptocurrency
Employees Provident Fund (EPF)
Equity crowdfunding
Exchange traded funds (ETFs)
Private Retirement Schemes (PRS)
Real Estate Investment Trusts (REITs)
Unit trust funds

Besides making sure that the online investment option you choose is licensed, the two things that all investment beginners should look for is low fees and a comprehensive and accessible mobile trading platform. The service should fit your needs and be easy to use, and extra points if it comes with educational tools such as demo accounts.

While investing is a good way to grow your wealth in the long term, there are always risks involved that you should understand before you start investing.

Risk appetite - This refers to how much risk you can take before you put your money into any investment. You must know exactly where your money is going into and how much money you can stand to lose before you start.

Market risk - Global economic events will affect the market price of your investment and cause it to move up and down.

Default risk - A company or an individual is considered to have defaulted when they are unable to make timely principal and interest payments. A default risk is higher when investing in a single company through stocks or bonds.

Inflation risk - This is the possibility of future asset or income depreciation of your investment caused by inflation. Inflation risk needs to be factored into any long-term investment portfolio.

Investment portfolios will often come with a mix of low-risk and high-risk investments.

Low-risk investments – From the guaranteed fixed returns offered by fixed deposits to money market and fixed income funds, investments with lower risk also may give a lower rate of return but the chances of getting returns may be higher.

High-risk investments - These range from real estate to dividend shares and all types of global/international equity funds to futures and options which are highly risky, but with the potential of offering higher returns. Choosing high-risk investments will depend solely on the investor's risk tolerance, financial situation, and long-term goals.

The minimum amount to invest depends on the type of online investment you choose. Depending on what platform you choose, the amount can range from a few ringgit to a hundred ringgit.

Refer to the online investment section from robo advisor to P2P lending, equity crowdfunding or cryptocurrency for the range of minimum investment amount for that category.

Peer-to-peer financing (P2P) is a form of financing that allows for entrepreneurs and small businesses to unlock capital in small amounts from a pool of individual lenders. In Malaysia, P2P financing works through online platforms that are registered with the Securities Commission Malaysia (SC). Investors can then lend capital via these platforms to businesses who act as borrowers.

Yes, it is legal. The Securities Commission Malaysia (SC) regulate P2P lending. Before starting any investments on a P2P platform, check if it has been licensed under the SC. There are strict guidelines on who these platforms can offer loans to. All SC-licensed platforms are required to vet all potential issuers to verify their business proposition and determine their creditworthiness.

Yes, you can invest safely using a registered P2P financing platform operator in Malaysia, but all investing involves risk.

Investors can potentially expect higher returns with P2P financing compared to most other forms of investment.
Generally speaking, P2P investment sees returns in regular intervals, most commonly on a monthly basis.
There is usually a low cost on entry for P2P investment. Some platforms will require as little as RM50-100 for initial investment.
P2P investors will also have plenty of control over where their investments go. It is your call as to where you put your money.

If it involves investing your money, it is never risk-free. The same goes for P2P lending. Here is a list of risks associated with P2P financing:

Returns are not guaranteed - It is always possible that borrowers can default on their loans. This can lead to a total loss of the invested amount. Investors also can't expect P2P platforms to compensate losses out of their own pocket.

Risk of scams - Investors need to do their research to ensure that their chosen platform is legitimate and trustworthy. Proper P2P platforms don't actually hold your money within the organisation. All of the loan money is entrusted with an independent and licensed trustee.

Potential for losses - P2P lending is relatively easy, which may tempt investors into going all in with their investments. Should the borrower default, there is no safety net for investors to fall back on.

Limited supply of borrowers - P2P is also relatively new to the Malaysian market. As such, there are not that many borrowers yet. Businesses who apply for loans with P2P lending platforms tend to be startups or small businesses that aren't well established, and they come with higher risk of failure.

Liquidity risks - Investors cannot demand that a borrower repay their loans instantly. Borrowers are given a set time interval to repay their loans and the investor's money will be tied up in this process. Investors will need to ensure that they do not need this money during the repayment period.

Investing in P2P lending is high-risk, but it does not affect your personal credit score.

Businesses who apply for loans using P2P platforms tend to have lower credit ratings that may affect their ability to qualify for traditional bank loans. So the risk that the borrower will default on their P2P loan is always present.