Lost Your Job?
If you have just been retrenched or you think you might lose your job, it is best to act right now and keep your finances under control. While it will never be a piece of cake, a little know-how can help you make the right money moves after retrenchment until you find another job. 
What financial steps should you take when you lose your job?
Money is a top concern when you are retrenched or face a sudden job loss, because a full-time job is a key source of income for most of us. Here's what you can do to be better prepared to face the money-related challenges that come with losing a job: 
1. Take steps to get your finances in order
Here's a checklist to get a grip on your finances when you lose your job.
Take stock of your available funds (including emergency savings, investments, cash reserves and equity).
Revise your expenses to fit your new cash flow and make a financial priority list.
Take steps to restructure your bills, debts or apply for payment relief programmes (or loan moratoriums) if available.
Find out if your insurance policy has premium deferment or restructuring options to try and keep your coverage going.
Claim your unemployment benefits. If you're a private sector employee who's been retrenched, you could claim financial benefits under the Employment Insurance System (EIS) which will pay you a percentage of your monthly salary for up to six months.
If you have an emergency fund, now is the time to use it sparingly. Remember, your retirement fund should be your last resort to tap into.
Cutting out unnecessary expenses, taking stock of your available cash and liquid assets, assessing whether you should dispose of other investments before resorting to tapping into your retirement fund are steps you can take to protect your finances when facing a retrenchment.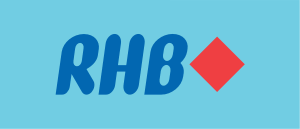 RHB MaxSave Account
Need somewhere safe to stash your emergency fund? Open an RHB MaxSave Account directly online without visiting a branch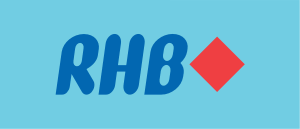 RHB Smart Account
Earn up to 2.85% p.a. or more when you save, pay, spend and invest with the RHB Smart Account
I
f you're struggling with multiple credit card debts, you could use a
credit card balance transfer
to save money on interest repayments. But only consider a balance transfer if you're su
re
you can meet your repayments.
What other steps can you take to get your income back on track as soon as possible?
If you've been retrenched, here are a few things you can do to quickly get back up on your feet:
Stay calm.

A retrenchment can get tough emotionally. But it pays to keep your cool and leave gracefully. After all, you might work with these people again in the future, especially if you're going to be in the same field. 

Keep to your financial priority list.

Without a steady income stream, it's important to stick to your budget and list of financial priorities. For everything else, consider if you can cut down on expenses or switch to more affordable alternatives.

Plan to earn some side income.

Consider ways to bring in cash while you are between careers or jobs like freelancing or implement a side hustle.

Figure out what you want.

If you've been considering a career change or shift, you could take this time to explore opportunities. Perhaps you want to try applying for a managerial position, or you want to break into an industry you're passionate about – now's the time to try.

Get your CV and referrals in order.

Update your resume

, request referrals and spruce up your LinkedIn profile. You'll need these as you apply for new jobs. 

Speak to people and expand your network.

Whether it's friends, family or ex-colleagues, let people know that you're on the hunt for a job. They might know of a great opportunity that you'll be perfect for. Plus, having someone vouch for you professionally can help you stand out from the pool of applicants.
2. Understand how does the retrenchment process work
A retrenchment is when a company lets go of surplus employees (as opposed to other causes of termination, such as poor performance or breaching the company's code of conduct) and is not due to any fault of the employee.
What are the steps you need to know?
During a retrenchment, your employer has to take the following measures according to the Code of Conduct for Industrial Harmony 1975.
a) Give you early warning. The minimum notice depends on how long you've been in the company:
4 weeks' notice – employed for less than 2 years

6 weeks' notice – employed for 2 years or more but less than 5 years

8 weeks' notice – employed for 5 years or more
b) Introduce schemes for voluntary retrenchment and retirement and for payment of redundancy and retirement benefits
c) Retire workers who are beyond normal retirement age
d) Cooperate with the Ministry of Labour and Manpower to help you find work
What benefits are you entitled to claim?
Your retrenchment benefits depend on whether your employment falls under the Employment Act 1955 (EA) – this covers those earning less than RM2,000 or those who are manual workers. If your employment falls under the EA, and you've been employed for at least 12 months, you're entitled to retrenchment benefits.
The benefit amount depends on your length of service and salary:
| Employment length | Retrenchment benefits |
| --- | --- |
| Less than 2 years | 10 days' wages for every year of employment |
| 2 years or more but less than 5 years | 15 days' wages for every year of employment |
| 5 years or more | 20 days' wages for every year of employment |
What you should know about MSS and VSS
When it comes to retrenchment, you may have also heard about the Voluntary Separation Scheme (VSS) and Mutual Separation Scheme (MSS). Although retrenchment, VSS and MSS all involve letting go of an employee, they aren't the same.
Here's how they differ: 
Retrenchment

– this involves letting go of surplus employees.

VSS

– this happens when a business isn't officially retrenching, but still wants to let go of employees. In this situation, a company will announce its intention to undergo VSS and welcome anyone to apply for it. If you want to leave your company, you can apply for the VSS. If your application is successful, you will be given compensation that is

usually above the statutory minimums

.

MSS

– this is similar to a VSS, but in this case, your employer will approach you with an MSS offer. You can accept or reject the offer. That's why it's called a 'mutual' separation scheme – both you and your employer have to mutually agree to terminate your employment.