Changing jobs
Feeling unsatisfied in your career? Perhaps you're overworked, underpaid or don't feel engaged with your daily tasks. Or perhaps you're a rock musician with a secret passion for accounting (hey, it happens!). 
Whatever it is, a career change could be the answer. But before you rush into making this major life decision, don't forget to check on how your finances will cope with this career change.
Getting financially ready for a career change
While it is true that money isn't everything, it plays a big role in your life – and naturally, your career. 
At the same time, your career also affects your finances as it is a key source of income to many of us. Hence, if you are considering a career change, you should have a checklist to ensure that your finances and career plan are in check: 
Make use of your current company's benefits

. 
Does your current company offer perks like dental and vision coverage or a learning budget? Make use of these benefits before you make a switch. 
Cover any insurance gaps.
If you've been relying on your company's insurance coverage, you may need to get your own coverage. Your new company may not offer adequate coverage – and besides, your new medical insurance policy may have a waiting period of 30 days before coverage starts. 
Check out some affordable medical insurance plans. 
Increase your emergency fund or continue building it.
Try to build an emergency fund that covers at least three to six months' worth of expenses – or even more. Changing your career can be risky as you do not know what to expect in a new industry or workplace, so it helps to have some financial buffer to fall back on if your new role doesn't work out immediately.
Plan how much you'll finance a career change.

 
If you're planning to pursue further education, think about how much it will cost and how you can finance it. For instance, do you need to take out a PTPTN loan or a bank education loan? And if so, how will you manage the repayments?
Plan ahead to estimate how your new career will affect your budget.
If your new role requires you to take a pay cut, you'll need to adjust your spending to fit your new income. This could mean tracking your spending to see where you cut down on unnecessary expenses.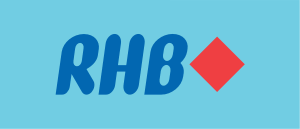 RHB Smart Account
Earn up to 2.85% p.a. or more when you save, pay, spend and invest with the RHB Smart Account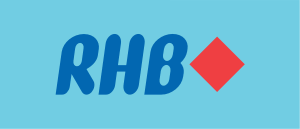 RHB MaxSave Account
Need somewhere safe to stash your emergency fund? Open an RHB MaxSave Account directly online without visiting a branch
Identify why you want a career change
Besides getting financially ready for a career change, don't forget the money aspect of the new career direction you are heading into.
For instance, if you feel like you're being underpaid, you could try negotiating for a pay increase or look for a better offer elsewhere. This helps you figure out if you really want a career change, or if your problems could be solved by moving to a different department or to a similar role at a new company.
 If you don't feel like you're doing meaningful work, consider how you can use your professional skills in a role that can be more financially rewarding. 
And then there's the possibility that you really just want an entire career change. In that case, move on to the next tips!
Prepare a career change action plan
Changing your career is a big life decision that needs careful preparation. Here's what you can do to get ready.
Identify your career options
Some people already know what they want. But if that's not you, here's what you can do to narrow down career options.
List out your skills and interests that are relevant to your job search.

Consider the job market – what roles are in demand? Will they stay relevant in the near future? How much can someone in this role expect to earn?

Take a career assessment to explore roles that fit your personality, skills and interests.

Talk to a career coach or counsellor, who can help guide you through the journey of changing careers.
To figure out if a new career is right for you, you could try volunteering, working on side projects after work or taking a short course related to the field. You could also connect with people who work in the industry to get first-hand insights. And you don't have to quit your job to start doing all this, either. 
Prepare for the new career role
Is there a role you've set your eyes on? Here's what you can do to get ready for your new role:
1. Identify the skills, qualifications and experience you need.
You can do this by searching career resources online or by looking at descriptions on job search websites. Make a list of what you already know and what you'll need to learn.
2. Set goals.
Now that you know what the role requires, you can set the right goals to get yourself ready. At the same time, consider how you'll actually reach these goals. For instance, if your goal is to become a web developer, should you reskill yourself by enrolling in a coding bootcamp, taking online courses, or going back to school?
3. Break down big goals into smaller ones.
Breaking down your goals into daily targets can help them seem more achievable. For instance, if your goal is to complete an online course this month, you could break that down into a daily goal of spending one hour on your course. 
4. Follow through.
Finally, just keep going. As you train for your new career, you may need to adjust your goals and timeline, but stay on course, and before you know it you'll be ready to make the leap.
Update your resume for a career change
Ditch your old resume, because changing careers means that you'll need an entirely revamped one. But that doesn't mean that you have to start from scratch – you can still sell yourself using your past experience. Here are a few tips to write a resume for a career change: 
Identify skills that your current and new role have in common

Spin your past work experience to fit the role you're applying for

Include certifications (e.g. formal certifications or online courses)

Include your side projects that are relevant to the role
Resign from your job (gracefully)
Once you've got an offer for a new role, the final thing you'll have to do is resign from your current role. But resignation can be tricky – you may have to deal with notice periods, tying off loose ends, as well as anxiety and guilt about resigning. So here's how to quit your job gracefully: 
Be aware of your notice period
What is a notice period?
A notice period is an amount of time you need to give your employer before you actually leave the company. 
How do you find out your notice period?
You can typically find your notice period in your employment contract. 
What is the minimum notice period?
If your contract does not state a notice period, then the minimum notice period depends on how long you've been in the company:
Employed for less than two years: four weeks' notice

Employed for two years or more but less than five years: six weeks' notice

Employed for more than five years: eight weeks' notice
What happens if you don't want to work throughout your notice period?
If you want to terminate your contract without serving your notice, you will have to pay your employee a sum equal to your monthly wage for each month of notice. If you don't pay this sum, your employer could take legal action against you.
Before giving a formal resignation letter, it's a nice gesture to talk to your boss in person (whether physically or virtually). You could let them know that you're interested in a career change, but you don't have to go into extreme detail about why you're leaving. Just thank them for the opportunity of being able to work in your current role, and ask how you could help them transition into hiring a replacement. 
Write a formal resignation letter
After you've talked to your manager, you can follow up with a formal resignation letter or email. Here, you can state your notice period and last day at the company. Once again, you can express gratitude for the opportunity of working in the company, and offer help with the transition.
If you're serving your notice period, remember to follow through and complete your tasks as best as you can. After all, just because you're moving to different industries doesn't mean you have to burn bridges!